A wine and Cheese Party is an easy and elegant gathering to plan. With just a few creative touches you can make this party a night your guests will always remember. Not sure what kind of wine to serve? Go with two different kinds each of red, white and bubbly. To take the heat off of you invite your guests to bring their favorite bottle of wine. You prepare the appetizers and set up a spot in your home to serve them and pour wine. You don't have to have a home bar to accomplish this. You can set up everything on furniture you already have like a coffee table, sideboard or dining room table. A kitchen island will work well to, just be sure to clean your area and free it of everyday clutter. You want your wine station to be stocked with a wine opener, wine charms or labels, a wine cooler large enough to chill the whites, pretty wine glasses, appetizers and a glass to keep the corks. It's a sophisticated affair that every adult will enjoy. Who doesn't like spending the evening with friends (kid free) and drinking amazing wine and noshing on delicious complimentary appetizers? I'll take two please!

Note to Bloggers:

Our Linky Party is LIVE. Scroll down to the bottom of this post and be sure to link up your latest blog post (doesn't have to be related to our party theme) and check out if you are the featured blogger from the last weeks party. Scroll down to link up or take a scroll through our Wine and Cheese Party post first. We can't wait to see what YOU have created.
Wine and Cheese Party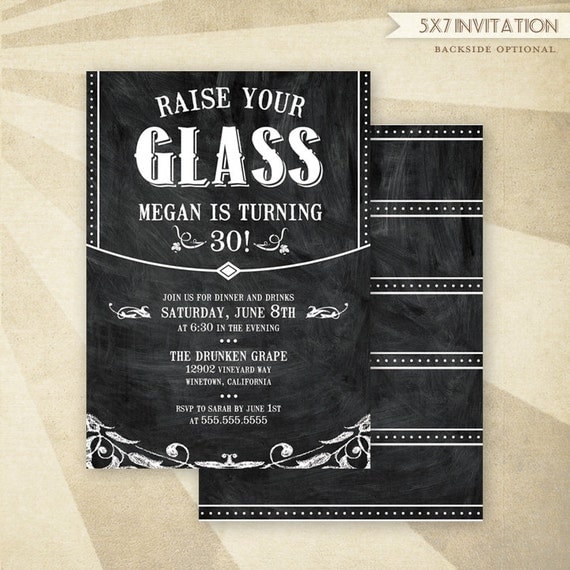 Start your party off right buy ordering rustic Wine and Cheese Party invitation from HWTM
Arrange trays and platters of simple foods that pair well with wine on a table with a tablecloth. Adding a few candles is all you need for a centerpiece. Be sure to lable your foods. Not everyone knows the different variaties of cheeses and olives by heart. They need to know what they are eating Little Big Company
A chalk board runner is a great way to label your cheeses and appetizers. Not only is it creative but it creates a rustic backdrop for your appetizers and organizes your pairings so guests know what food will "rock" their wine! Rock your Party
Order chalkboard table runner HERE
The wine cork frames are easy to make. Just use a glue gun and glue wine corks on a flat frame. For more on this party go HERE
Hostess with the Mostess shares a stunning display of organzed bottles of wine and wine glasses. This party designer chose to label the appetizer plates and offer Sangria as well.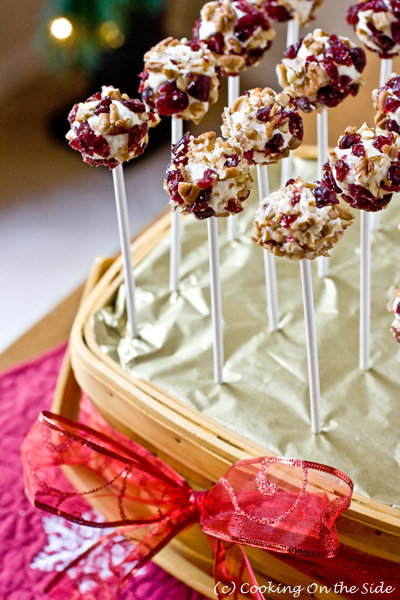 make an elegant and unique appetizer that pairs well with wine. This is a cheese ball pop with cranberries and nuts. To. Die. For.
http://cookingontheside.com/cheese-ball-pops/
Get the FREE printables for these chalkboard food and wine labels HERE
Offering sangria is a good choice for the people that may not like glass after glass of wine. Just don't make it too strong for the guests that may not want glass after glass of straight wine.
Learning the anatomy of a cheese plate doesn't have to be difficult and you can find everything you need at any grocery store. Just follow the rules in the picture.
Display your wine in a rustic wine cooler from Pottery Barn. It will make a stunning focal point. Purchase HERE
Need a home bar but don't want to order pricey cabinets and counter-tops that have to be installed? I love this collection from Pottery Barn…it's a stunning option for an easy to assemble home bar that is rustic and timeless. Find it HERE

It's Linky Party Time!
Now it's time for our "Share the Love Sunday" Linky Party. Please Grab this badge and add it to your blog roll. We need as many participates as possible to grow our party and your blog exposure.
If you were a featured blogger from last week's linky Party, Congratulations! Please grab our badge of honor to display proudly on your blog
copy and paste this image on your blog with a link back to us or simply grab the code on the left sidebar and insert in your blog
Meet our Featured Bloggers! Be sure to stop by these fabulous Blogs and say hello.
Stringtown Home Fall Printable
Pink Cake Box created lovely Vegan Cupcakes. Get recipe from Link.
A pinch of Glitter shared a fabulous Chocolate Chip Cookie recipe
Now it's your turn to shine…