If you LOVE Valentines Day, you will LOVE this post because it's all about hearts.  Rosy, plump, pretty hearts that are full of glorious love and affection.  There are many ways to use hearts this February 14th to show your loved ones how much they mean to you.  You can serve them up at meals, gift them, stitch them and fill them.  Bake a beautiful dessert in the shape of love.  Sprinkle them, dip them, hang them or wear them and share them.  The possibilities are endless.  The best part about celebrating Valentines Day with hearts is that you don't have to throw a party or style an event to use them every which way you can.  Just be inspired to tuck some love away in all the little things you do.  Create it. Bake it. Write it. Show it.  Use big hearts, little hearts and hearts that melt in your mouth.  Be inspired to decorate your world with LOVE and shower your special someone with a mega dose of hearts this Valentines Day.
This is my Valentine mantel that I decorated with paper heart doilies, ribbon, faux flowers and rattan, a small valentine tree, and a $3 XOXO sign from Target.  Cheap.  Simple.  Romantic.
Start February 14th off on the right foot and make a lovely breakfast with heart shaped pancakes.
Send them packing to school with a lovely little heart shaped lunch.  From 
Lisa Storms
Make heart shaped ice cubes to add LOVE to your kiddos after school cookies and milk snack.
A Subtle Revelry
No Biggie
 was creative when they topped this side salad with little heart beets.  Get it?  Heart
beats!
Sprinkle Bakes
has a fantastic recipe for red velvet cake and a picture tutorial on how to make it
Martha Stewart
shows you how to make yummy chocolate eclairs.  What's  V-day without chocolate?
Get 59 ideas for a Romantic Valentines Day table-setting from 
digs digs

.
 I love this one the most because of the…you guessed it….HEARTS!
Don't want to be too fancy with your table-setting?  No problem.  Add some candy hearts to glass vases or candle holders to create an inexpensive centerpiece.
Three ways with heart cupcakes


Alpha Mom
gives a game plan for restless kids that need a special activity.  Get this tutorial for sewing a Valentine tic tac toe game.
pizzazzerie
gives a great tutorial on making cookie pops.  These would be a great gift for a teacher, a neighbor or that special little sweetie in your life.
Better Homes and Gardens
 has a great idea making heart shaped sachets and filling them with lavender for a soothing I LOVE YOU!
This colorful Valentines Tree is filled with hearts galore and would brighten anyone day.  Love this from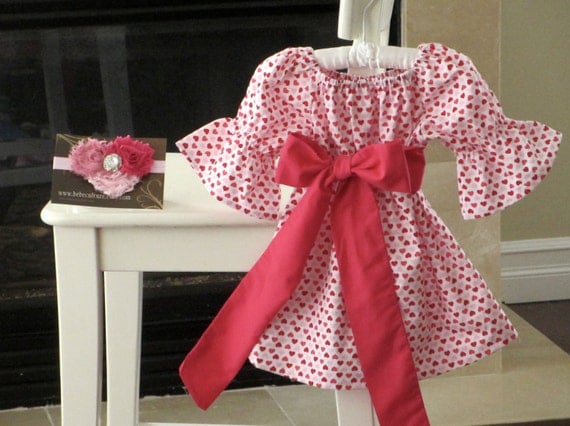 Bebe Culture
 has a fun way to dress your little one up in hearts galore.  Check out their  Etsy shop for posh baby and children clothing that is simply TO DIE FOR!!